At the ARM TechCon, I conducted a side-by-side teardown of two IoT thermostats to compare how they were made. Here is a slideshow summary of those results.
Home automation is the application where many consumers are getting their first introduction to the Internet of Things (IoT), so it seemed appropriate to explore how vendors are approaching device design in this market. I selected two devices to explore. One was the Nest thermostat, which generated considerable buzz in the market when it came out two years ago. The other was a Honeywell smart WiFi thermostat. Both are available at various chain home improvement stores.
One of the first things I noticed when working with the devices was a significant difference in packaging. This prompted my video blog, Thermostat Teardown, which conveys my initial impressions of the two devices.
To see how the two compare when digging further inside, view the slideshow by clicking on the image below. This will open a new window with the image repeated, and from there you can page through the remaining dozen or so pictures. The captions tell the tale.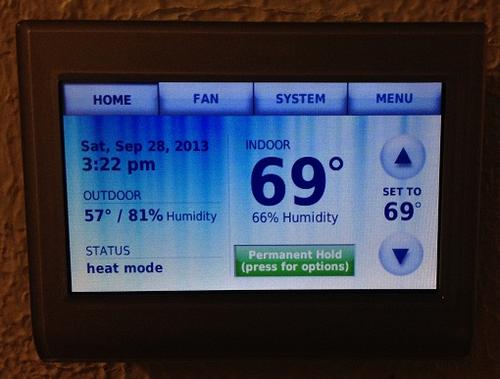 It is important to remember, however, that the IoT device is only half of the story. The other half is the software that interacts with the device, receiving data and issuing commands. Both the Nest and the Honeywell thermostats have apps for smartphones with demo modes that allow you to interact with the devices even though you don't actually have one. For the Honeywell device the demo mode is available as a link on the login page. For the Nest you will need to log in with username: demo@nest.com and password: demo.
It's worth exploring the software to see which provides the kinds of functionality you would want from a high-end home automation device. I make my opinions known on that topic in my video blog Web Enablement Not Enough for the Internet of Things.
Let me know what you think of these devices and what questions you may have on what I discovered while tearing them apart.